By: Nicole Banks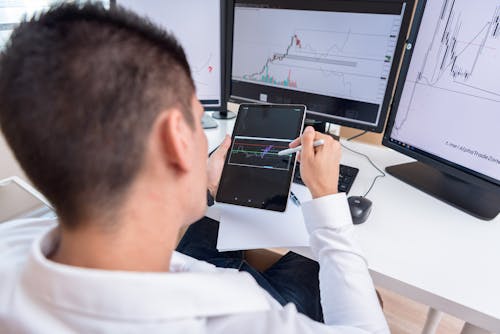 RPM is the use of technology to monitor patients at a distance. It means collecting, transmitting, and analyzing health data, whether it is done from home or another remote location. RPM can help you monitor and treat your patients effectively.
RPM can monitor many different health factors including everything from blood pressure to glucose levels to weight fluctuations. The ability to make results-based medical decisions can not be undervalued.
What are the benefits of RPM?

In addition to convenience, RPM improves access to healthcare. It also improves the quality of care and reduces financial burdens on both patients and healthcare providers. RPM enables better tailored care for patients by giving doctors a chance to understand their day to day lives better.
According to a study by the Mayo Clinic, RPM is a powerful tool for improving care quality, lowering health risks, and reducing financial burdens on both patients and healthcare systems. Another study found that patients who used RPM programs for chronic conditions reported a decrease in pain, better movement, and improved quality of life.
Remote Patient Monitoring is a unique way to manage a disease that can't be cured. It provides a reliable platform for doctors to monitor patients, so they can respond quickly to problems. It also helps patients and their families to feel more secure about their health.

Isn't RPM just telehealth?

Patient monitoring is not telehealth. Telehealth is not remote monitoring. Here's the difference. While these two fields are related, they are very different. Telehealth covers the remote delivery of healthcare services. RPM focuses on the remote collection of vital signs and other patient data. Telemedicine is a broader term that refers to the entire industry of health service provision via telecommunication technologies such as the internet and mobile phones.

Is RPM a new form of telemedicine?

Remote patient monitoring is not exactly new. But it is gaining steam in many industries. It is often used to manage chronic conditions, although it has many other applications as well. There are already many forms of remote monitoring and data collection in medicine, so RPM isn't exactly a new concept.
What are some common applications of Remote Patient Monitoring?
Nearly half of the population suffers from one or more chronic conditions. This is one of the many ways that remote patient monitoring can be implemented. For instance, RPM can monitor and record blood pressure and blood glucose levels for people with diabetes and hypertension. It can also help monitor breathing patterns and heart rate for people with heart disease.
There are a couple of ways to use RPM. One is through a basic system where doctors can observe and contact patients during office hours. The other is a 24/7 monitoring system that lets doctors watch over patients in real time. Both systems can improve patient safety and health, but the latter is more effective. Med-Kick is a premier RPM provider and a great solution for many organizations.

Why consider adding RPM to your practice?

In addition to the benefits we mentioned, RPM can help to improve quality metrics, increase your patients compliance and participation, and give you the tools to provide evidence-based care for your patients. RPM is a great tool that should be utilized to help you care for your patients chronic conditions. To learn more about Med-Kick or to schedule a demo, click here.